CLUB NEWS
New Fairways machine in operation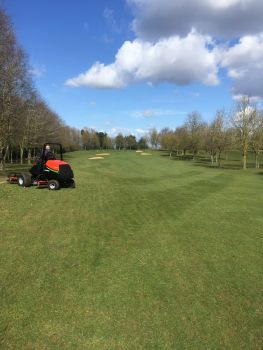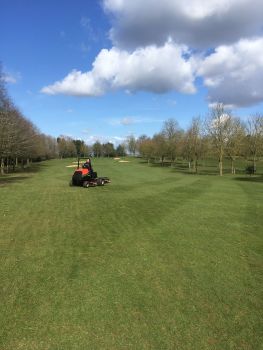 Captains drive in Inauguration day 2017

pictured left to right
Pat Hallam (Ladies Captain), Paddy Clements (Mens Captain) & Bob Cubbitt (Seniors Captain)
In full swing !!!



Ryder cup between Silverstone and Cherwell
24 players a side, 9 holes better ball and then 18 singles, Great contest played in a great atmosphere
In the end only one point in it, Cherwell winning by that single point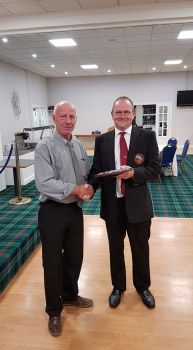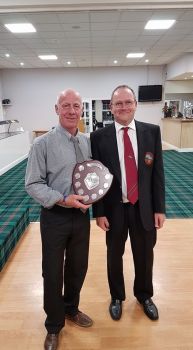 Terry Jackson Cherwell Men's captain receiving the winners shield
Presentation of Presidents cup on 29/10/16

Pictured left to right,
Rod Emery, Phil Collett, Terry Jackson (Men's Captain) & Ian Buzzard
LADIES CAPTAINS DAY
30/8/16
GREAT WEATHER! GREAT FUN. WITH SCORING TO MATCH!
WINNER JANE BLEACH
RUNNER UP MIN WHITE, LONGEST DRIVE JANE BLEACH
PICTURED FROM LEFT TO RIGHT
Min White (runner-up), Jane Bleach (winner), lady Captain Pat Hallam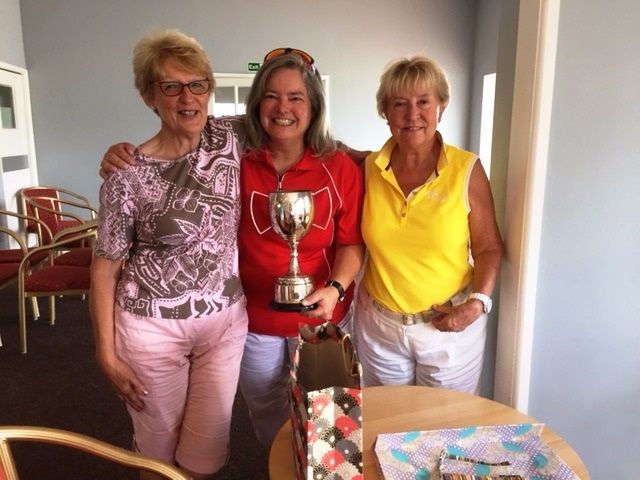 Red tee challenge!! 4/9/16
(Mens chance to play the course off the red tees and see what they could do!)
The Lady Captain Pat Hallam thanked the men who supported the ladies section
by taking part in the competition
The winner was Jeff Lee with 43 stableford points