Our membership types have been designed to take into account how often you play during a year.
We believe that we offer the best value around with various ease of payment solutions to suit (annually, quarterly or as you play).
With a truely well designed parkland course set in an area of natural beauty along with a floodlit driving range and short game practice facilities you will be certain to enjoy your golf .
We have flourishing golf sections (Ladies, Men & Seniors) who will warmly welcome you.
All sections have weekly competitions if you are interested. Members must have a golf handicap to play in competitions. If however you do not have a golf handicap but wish to obtain one, we can help you with this.
If you are not interested in competitions but just wish to play with friends, that is fine also.
Take a look at our "Benefits of Club Membership" before making your mind up.
If you are interested in joining or would like more information, telephone Jason: 01295 711591 or message us on form below.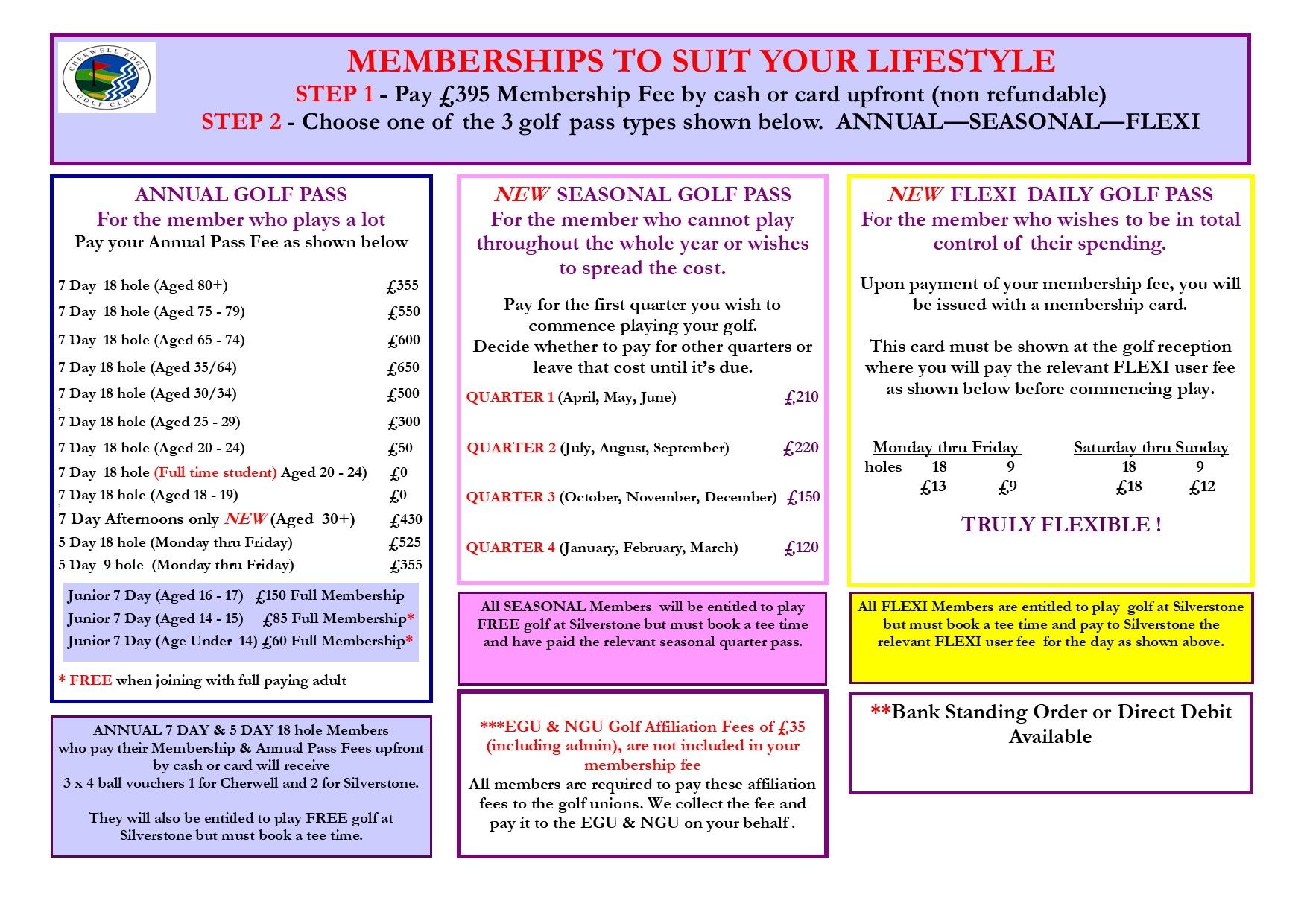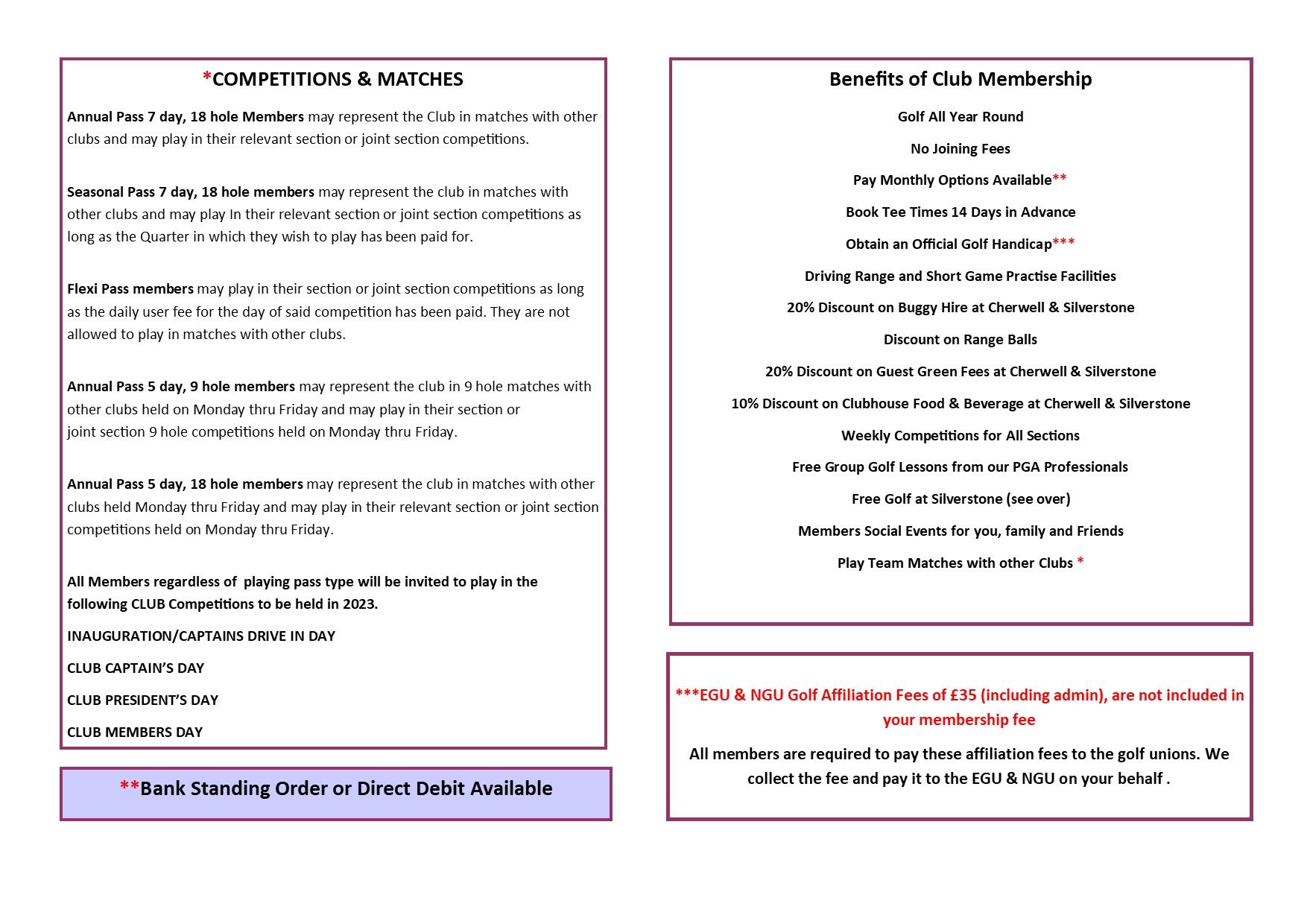 Please complete the form below and click the Send button to get in touch with us.
Thank you for submitting the contact form.